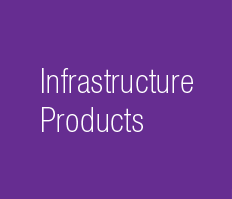 With the infrastructure projects in upswing in Asia, Time Group's Infrastructure division has come out with innovative products for the benefit of the society at large. These products are manufactured at state of the art facilities.
Pipes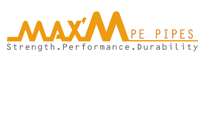 Time Group has a wide range of products catering to myriad of industries. The product bouquet includes High Pressure Pipes, Prefabricated Shelters, Waste / Refuse Bins & others. These products cater to the growing requirements in the infrastructure business segment comprising of water supply management, irrigation and drainage systems, effluent treatment plants, desalination & irrigation, offshore and industrial piping, telecom and power cable ducting, etc. HDPE Pipes from 20mm - 1400mm diameter are sold under the MAXM brand while GRP Pipes from 250mm to 2100mm diameter are sold under the brand RITE. Both these products conform to various Indian and international standards.

Prefabs and Shelters

Fast Trac prefab shelters are fabricated by PVC panels filled with cement concrete, with a unique tongue and groove design ensuring hassle free joints for walls and with trusses, purlings and coloumns made of MS rolled / hollow sections. The standard sizes and custom built sizes are available as required. It has a wide range of applications such as site offices, security cabins, work shops, mobile shelters and health centres among others.

Energy Storage Devices

Time Group provides the telecom industry with world-class VRLA Batteries from its subsidiary NED Energy Ltd. The batteries are manufactured with the most advanced technology and provide a strong and clean power source that far surpasses other batteries of its kind. Max Life VRLA batteries are long life batteries and are eco friendly and are made to DOT (TEC)/British standards.