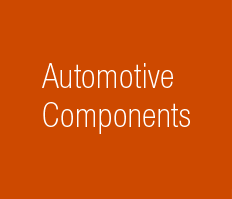 Time Group's automotive products have the uniqueness of offering innovative solution conforming to international standards. The organisation has developed a wide variety of Automotive Components products which include both standard products and many customized solutions. The product range include safety rain flaps, de-areating tanks, fuel tanks and air ducts for wide variety commercial vehicles.
The safety regulation AIS 013 for water spray suppression during vehicle running is a unique offering from Time Group. At present two globally acclaimed brands 3S and clear pass control close to 75% of the global market. 3S and clear pass rain flaps have been made mandatory in many countries, including India, for goods carrying vehicles.

Plastic Fuel Tank, De-aeration Tanks and Air Ducts

Time Group's range of moulded auto components are top of the line, high quality products.
The company offers a range of high performance, dependable & long lasting De-aeration Tanks for heavy and medium powered vehicles . They are stronger, lighter in weight, corrosion resistant and more efficient to transfer the coolant. Time Group's innovative solution are a boon for extending radiator / vehicle life of heavy vehicles.
Time Group also provides Plastic Fuels Tanks (PFT) for Indian commercial vehicles. The use of corrosion resistant Plastic Fuel Tank results in reduced weight, noise and harshness (NVH) of the vehicle thereby improving efficiency and drive quality.
Our Air ducts / Snorkels are manufactured as per customer specifications using Blow / Roto molding process. These are designed to produce a cold air induction effect that increases power and torque thereby improving Fuel efficiency & economy